VPN tunnel into HAMNET on Fedora 36
Since none of the found instructions worked for me: here are my settings of my VPN tunnel into HAMNET. I'm currently using Fedora 36 on my main notebook and Fedora removed PPTP support back in Fedora 35 – I could not get the PPTP tunnel working.
L2TP client #
I found a document that shows the creation of an L2TP tunnel on MacOS and I used that as my starting point.
First of all, install NetworkManager-l2tp-gnome:
$

 sudo dnf install NetworkManager-l2tp-gnome

After that, create the new VPN tunnel in Settings → Network → VPN.
Click the + button and select Layer 2 Tunneling Protocol (L2TP) and fill in the settings that you got from your Administrator (usually where you got your login data). I got mine from RWTH Aachen in Germany.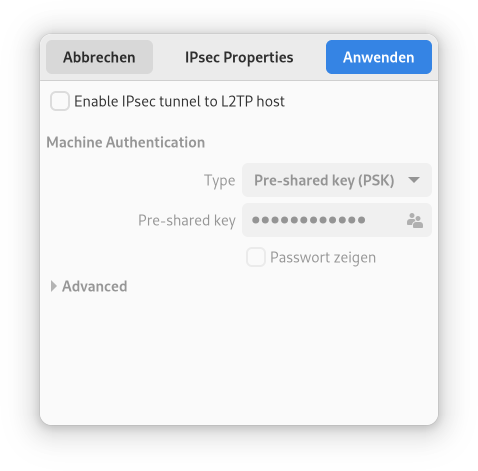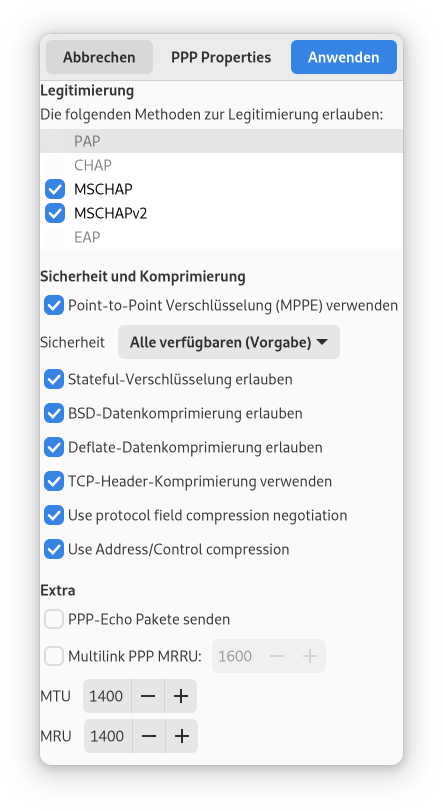 More information #
I've also found some more links – just when I finished formatting this article.
It looks like the following article is online since 2018; but I found this after I started using the L2TP tunnel that I just created a few hours before. It describes the setup of an OpenVPN client, but it is limited to users with a static HAMNET IP address.